I
Shore and Chore® at the Beach
Haul Your Boards to the Beach With All Your Stuff Without the Hassle
The Shore and Chore® cart is designed to help you get your boards, plus all your other gear to the beach in one trip. The adjustable pullout sides provide a secure fit that easily adjusts to water boards and beach gear of all sizes. With the pullout sides, you can transport 2 boards and still have the entire interior of the cart for the rest of your chairs, coolers, umbrellas, and all your other gear.
CART FEATURES
Expanding pull-out sides for transporting paddle boards, surfboards, kayaks, kiteboards, windsurfing equipment, and more 

Pull-out sides are fully adjustable for a tight secure fit 

Large capacity interior for a multitude of beach gear 

Optional front stabilizing wheel for additional stability 

Max cargo weight of 400 lbs.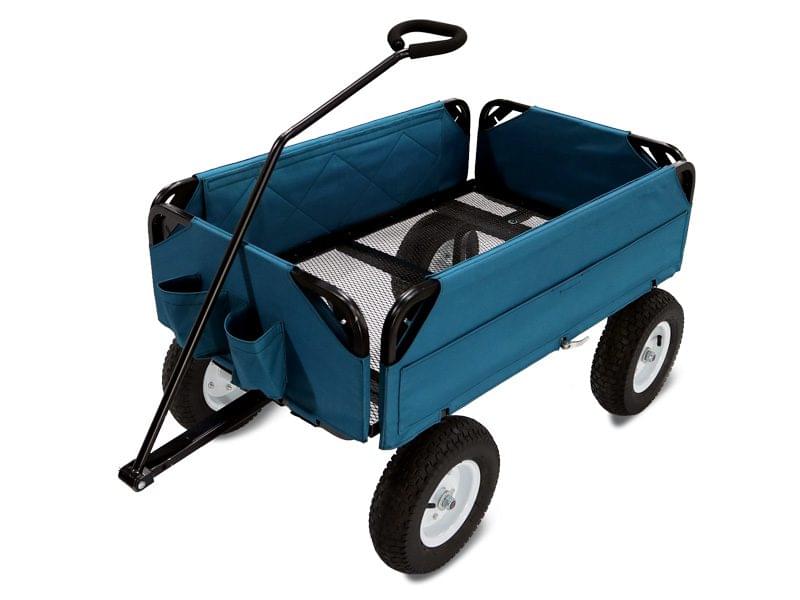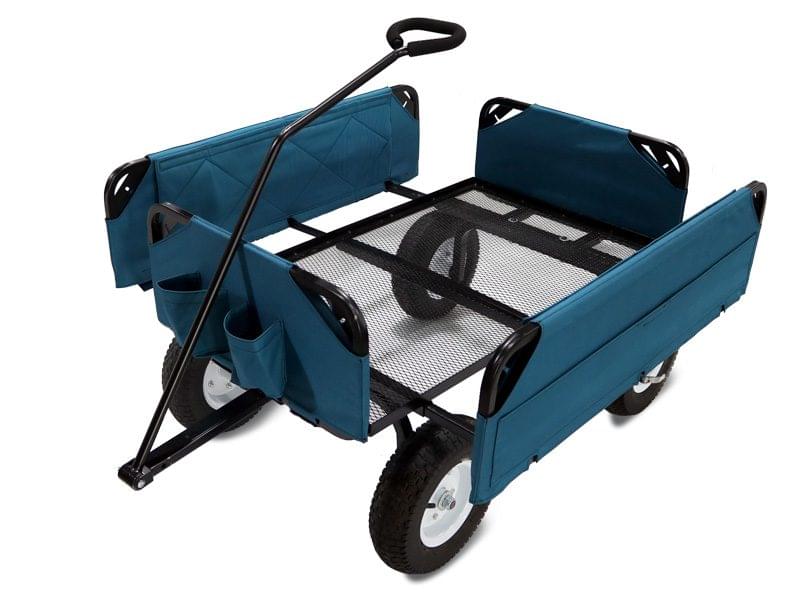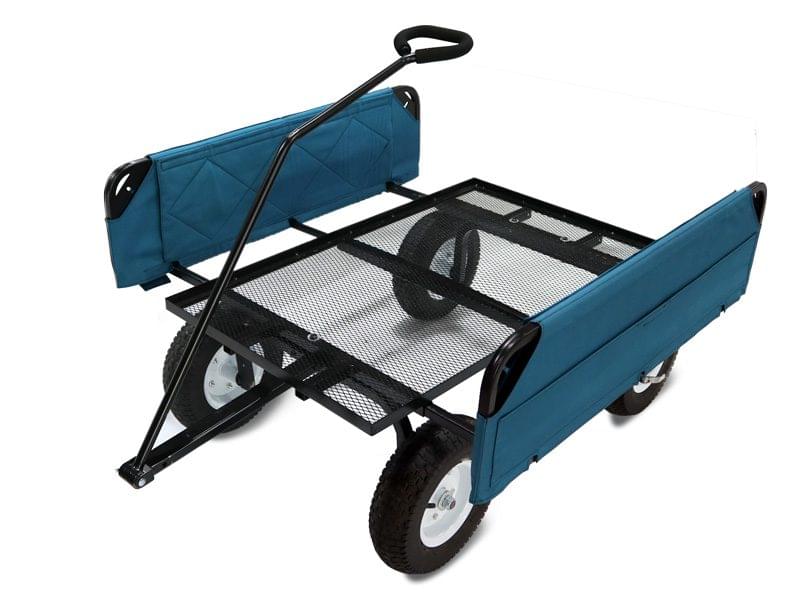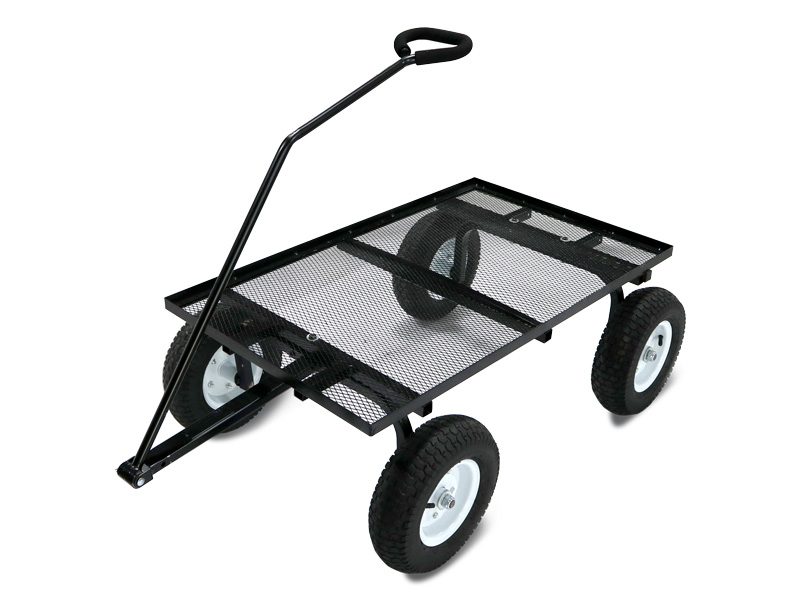 Side Canvas Slip Covers for Added Storage and Protection
Shore and Chore® canvas side panels are heavy duty covers that slip over and strap into the carts' frame giving added protection to your load. An inside padded panel can be flipped down across the bottom of the cart to cushion your boards' lower surface during transport and protect it from scratching and scraping.
Roomy outside pockets give lots of additional cargo space for smaller items, and are ideal for stowing the bungee ball tie-down straps. Both front and back panels have pockets specifically designed as beverage holders that are perfect for a thermos, or cans and bottles of your favorite beach beverage. Now you can sip coffee while pulling your gear to the beach and have a handy spot to hold your cup when you unload.
SIDE CANVAS PANEL FEATURES
Waterproof. Mold & mildew resistant

Maximum durability. Rated for daily, high volume use

Withstands any environment.

Fade resistant. 500 hours of UV protection

Padded fold down flaps protect expensive boards from being scratched

Roomy pockets on each side for additional storage

Drink holders on front and back big enough for 20 ounce bottles
Quick and Easy Bungee Ball Tie Down Straps
The Shore and Chore® cart comes with a set of four bungee ball tie downs, two for each side that are designed for easily securing boards to the cart. Each end of the carts' side panels have a locking notch welded into the frame making securing the cords a fairly easy task.
STRAP DOWN FEATURES
Easy application

Comes with a set of 4 bungee ball tie-downs

Great for securing long horizontal cargo, or securing anything else you are carrying.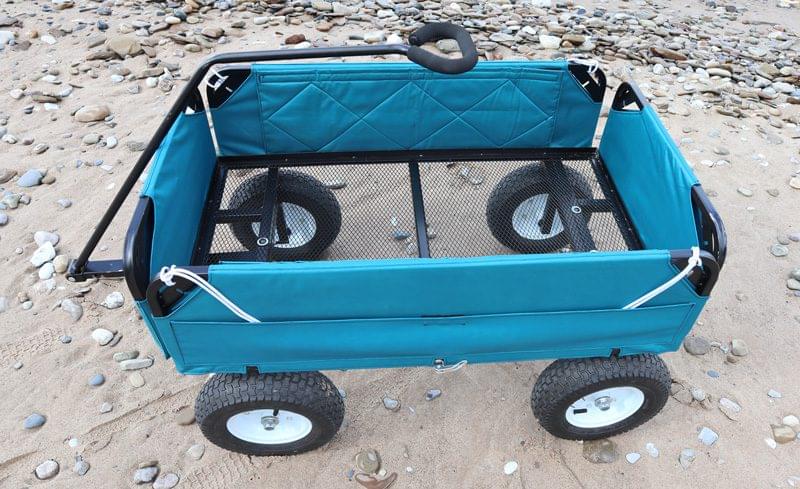 Get to the Beach Faster With Our Bicycle Towing Kit
When it is too far to walk, our Bicycle Towing Kit and Adapter is a great add on for peddling your Shore and Chore® longer distances. It comes with a two-piece coupler spring adapter and a swing arm. The spring adapter bolts to the axle hub of your bike and connects to the swing-arm. The swing arm replaces the towing handle of the cart. It is specially designed to wrap around your bikes' rear tire. The handy spring action and design gives plenty of flexibility, allowing you to lay the bike down without uncoupling. Attaching the kit to your bike takes minimal skill and is fairly easy to complete.
BICYCLE TOWING KIT FEATURES
Comes with a two-piece coupler spring adapter and a swing arm

Coupler mounts directly to bicycle wheel hub

Swing arm wraps around the rear tire for proper towing alignment

Spring action allows bicycle to lay flat on ground without uncoupling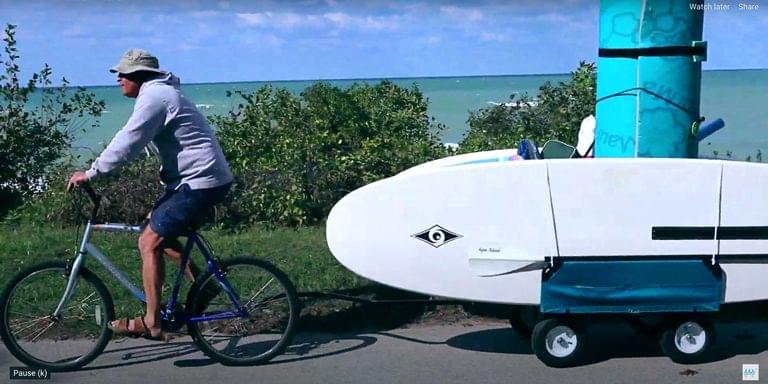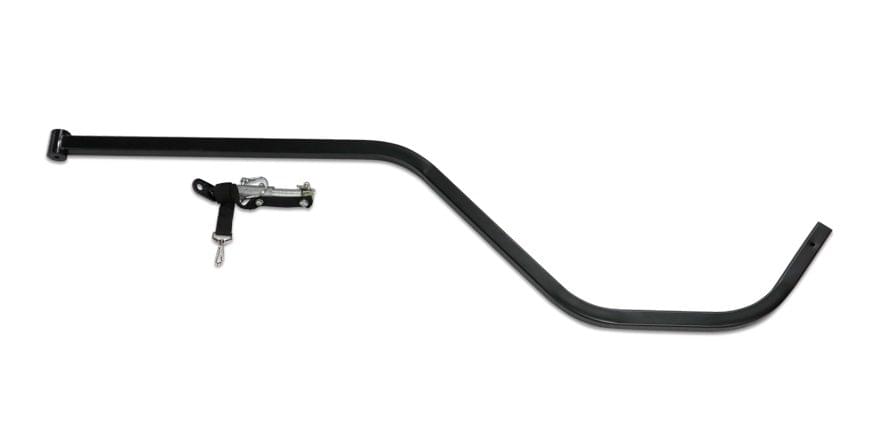 The Shore and Chore® Cart is available in 3 Packages